It took me a couple of hours to make the food for our Sinterklaas party and it turned out pretty good

. After the kids got all the presents I finished the dishes I prepared earlier and served them on our table.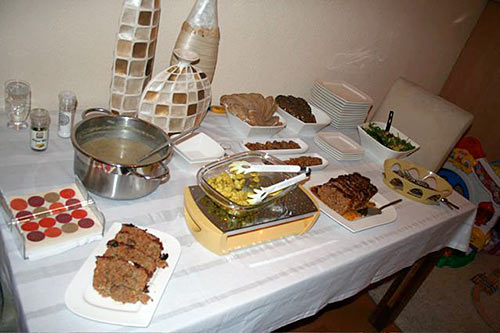 What you see above is chicken soup with extra curry chicken, a honey-mustard meat loaf, potato-orange-olive salad, tomato tuna tapas on sesame bread and several slices of white and brown Zuurdesem brood. It was all quite tasty and I think everyone liked the dishes.